Year 8 Reading List
FICTION
The Boy in Striped Pyjamas, Boyne, J.
Intensely haunting and emotionally devastating, Boyne's delicate fable takes a child's eye view of twentieth century history and finds resonances lacking from many adult accounts. Written in clear, subtle prose The Boy in the Striped Pyjamas is a stunningly realised work with real narrative power.
Alone, Brazier, D.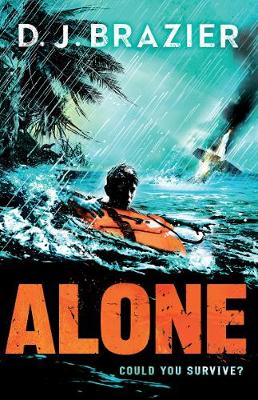 The trip of a lifetime - that's what it was supposed to be, paid for with money Gran left thirteen-year old Sam in her will, but when the small plane taking Sam and his Dad back to the airport crashes in the jungle, Sam is left alone and terrified. As time passes with no sign of rescue, Sam grows weaker and has to dig deep to find levels of resolve and resourcefulness he never knew he had in order to survive. Desperate and close to giving up, Sam's spirits are lifted by the arrival of an otter cub whose companionship and loyalty give Sam the strength
Bodyguard, Bradford, C.
Bodyguard: Hostage is the new thriller from Chris Bradford, bestselling author of Young Samurai. Bodyguard is a bulletproof action-adventure series that fans of Cherub and Alex Rider will love. This is Lee Child for younger readers - Jason Bourne for the next generation.
Solace of the Road, Dowd, S.
"Memories of mum are the only thing that make Holly Hogan happy. She hates her foster family with their too-nice ways and their false sympathy. And she hates her life, her stupid school, and the way everyone is always on at her. Then she finds the wig, and everything changes. Wearing the long, flowing blond locks she feels transformed. She s not Holly anymore, she s Solace: the girl with the slinkster walk and the supersharp talk. She s older, more confident the kind of girl who can walk right out of her humdrum life, hitch to Ireland, and find her mum. The kind of girl who can face the world head-on.
Little Women, Alcott, L, M.
The four young faces on which the firelight shone brightened at the cheerful words, but darkened again as Jo said sadly, "We haven't got Father, and shall not have him for a long time." She didn't say "perhaps never," but each silently added it, thinking of Father far away, where the fighting was.
Murder Most Unladylike, Stevens, R.
Determined to get to the bottom of the crime before the killer strikes again (and before the police can get there first, naturally), Hazel and Daisy must hunt for evidence, spy on their suspects and use all the cunning and intuition they can muster. But will they succeed? And can their friendship stand the test?
Five Children and It, Nesbit, E.
"Five Children and It" magically illustrates the wisdom of the saying "be careful what you wish for." Edith Nesbit's classic children's fairy tale is the story of five children who while spending a summer at the house in the country discover Psammead, a sand fairy. Psammead, a strange looking creature, has the power to make wishes come true and promises to grant the children one magical wish per day. However, as the kids soon discover, the wishes don't turn out exactly as the kids envision. Each wish leads to unexpected mishaps and adventures in this classic tale of fantasy and adventure.
Northern Lights, Pullman P.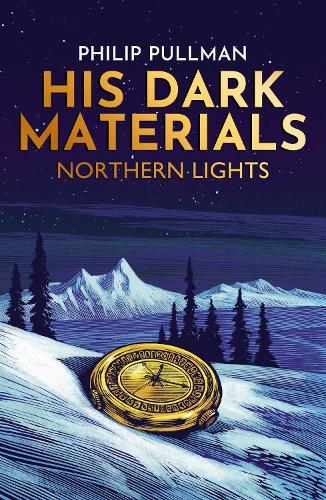 The first volume of Pullman's iconic fantasy saga is a stunning display of storytelling, characterisation and world-building that leaves all its competitors and imitators for dust. Set in an alternate universe of species-shifting daemons, magical artefacts and forbidden knowledge, Northern Lights is the first step on a phenomenal journey of literary discovery.
Holes, Sachar, L.
Stanley Yelnats' family has a history of bad luck going back generations, so he is not too surprised when a miscarriage of justice sends him to Camp Green Lake Juvenile Detention Centre. Nor is he very surprised when he is told that his daily labour at the camp is to dig a hole, five foot wide by five foot deep, and report anything that he finds in that hole. The warden claims that it is character building, but this is a lie and Stanley must dig up the truth. In this wonderfully inventive, compelling novel that is both serious and funny, Louis Sachar has created a masterpiece that will leave all readers amazed and delighted by the author's narrative flair and brilliantly handled plot.
A Monster Calls, Ness, P.
The bestselling novel and major film about love, loss and hope from the twice Carnegie Medal-winning Patrick Ness. Conor has the same dream every night, ever since his mother first fell ill, ever since she started the treatments that don't quite seem to be working. But tonight is different. Tonight, when he wakes, there's a visitor at his window. It's ancient, elemental, a force of nature. And it wants the most dangerous thing of all from Conor. It wants the truth. Patrick Ness takes the final idea of the late, award-winning writer Siobhan Dowd and weaves an extraordinary and heartbreaking tale of mischief, healing and above all, the courage it takes to survive.
Wonder, Palacio, R, J.
Auggie wants to be an ordinary ten-year-old. He does ordinary things - eating ice cream, playing on his Xbox. He feels ordinary - inside. But ordinary kids don't make other ordinary kids run away screaming in playgrounds. Ordinary kids aren't stared at wherever they go.
Born with a terrible facial abnormality, Auggie has been home-schooled by his parents his whole life. Now, for the first time, he's being sent to a real school - and he's dreading it. All he wants is to be accepted - but can he convince his new classmates that he's just like them, underneath it all
WONDER is a funny, frank, astonishingly moving debut to read in one sitting, pass on to others, and remember long after the final page.
Molly Moon's Incredible Book of Hypnotism, Byng, G.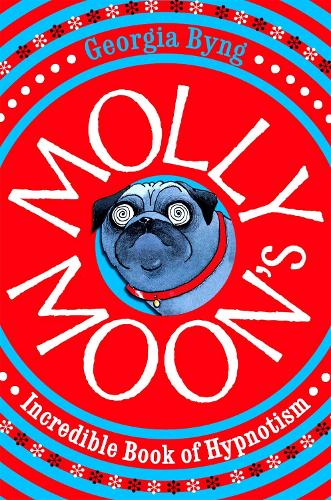 For ten miserable years she's lived under the cruel rule of Miss Adderstone in grim Hardwick House. But her life changes overnight when she finds a mysterious book on hypnotism and discovers an amazing talent - the power to make people do anything she want them to. Escaping from the orphange, Molly flies to New York in search of fame and fortune. But her adventures in hypnotism lead her into the clutches of a dangerous enemy
NON - FICTION
The Diary of Anne Frank
One of the most famous accounts of living under the Nazi regime comes from the diary of a thirteen-year-old Jewish girl, Anne Frank. Edited by her father Otto H. Frank and German novelist Mirjam Pressler, this is a true story to be rediscovered by each new generation.
Flowers in the Gutter, Gaddy, K, R.
Fritz, Gertrud, and Jean were classic outsiders: their clothes were different, their music was rebellious, and they weren't afraid to fight. But they were also Germans living under Hitler, and any nonconformity could get them arrested or worse. As children in 1933, they saw their world change. Their earliest memories were of the Nazi rise to power and of their parents fighting Brownshirts in the streets, being sent to prison, or just disappearing.

As Hitler's grip tightened, these three found themselves trapped in a nation whose government contradicted everything they believed in. And by the time they were teenagers, the Nazis expected them to be part of the war machine. Fritz, Gertrud, and Jean and hundreds like them said no. They grew bolder, painting anti-Nazi graffiti, distributing anti-war leaflets, and helping those persecuted by the Nazis. Their actions were always dangerous. The Gestapo pursued and arrested hundreds of Edelweiss Pirates. In World War II's desperate final year, some Pirates joined in sabotage and armed resistance, risking the Third Reich's ultimate punishment. This is their story.
Mind your Head, Dawson, J.
From the critically acclaimed author of THIS BOOK IS GAY, James Dawson, now writing as Juno Dawson. We all have a mind, so we all need to take care of our mental health as much as we need to take care of our physical health. And the first step is being able to talk about our mental health. Juno Dawson leads the way with this frank, factual and funny book, with added information and support from clinical psychologist Dr Olivia Hewitt. Covering topics from anxiety and depression to addiction, self-harm and personality disorders, Juno and Olivia talk clearly and supportively about a range of issues facing young people's mental health - whether fleeting or long-term - and how to manage them. With real-life stories from young people around the world and witty illustrations from Gemma Correll.
Fearless! How to Be Your Confident, True Self. Hackett, L.
Fearless helps you find the confidence to be your true self. With vibrant colour illustrations throughout, Fearless shows that by breaking free from labels and stereotypes, together we can build a generation who are healthy, happy and can truly realise their full potential. Fearless explores how stereotypes influence everything – from how you feel about your body, to your interests and career aspirations.
Includes: Interviews with and quotes from inspirational people who defy stereotypes, such as female politicians and male dancers games and activities to get you thinking outside the box.
Written by Liam Hackett – founder of global anti-bullying charity, Ditch the Label.
You Are a Champion, Rashford, M.
Marcus Rashford MBE is famous worldwide for his skills both on and off the pitch – but before he was a Manchester United and England footballer, and long before he started his inspiring campaign to end child food poverty, he was just an ordinary kid from Wythenshawe, South Manchester. Now the nation's favourite footballer wants to show YOU how to achieve your dreams, in this positive and inspiring guide for life.
How we got to the Moon, Rocco, J.
The Moon landing is one of the most ambitious, thrilling, and dangerous ventures in human history. This exquisitely researched and illustrated book tells the stories of the 400,000 unsung heroes--the engineers, mathematicians, seamstresses, welders, and factory workers--and their innovations and life-changing technological leaps forward that allowed NASA to achieve this unparalleled accomplishment.
Tooth and Claw, Noyes, D.
Tooth and Claw tells the story of the feverish race between two brilliant, driven, and insanely competitive scientists--Edward Drinker Cope and Othniel Charles Marsh--to uncover more and more monstrous fossils in the newly opened Wild West. Between them, they discovered dozens of major dinosaur species and established the new discipline of paleontology in America. But their bitter thirty-year rivalry--a war waged on wild plains and mountains, in tabloid newsprint, and in Congress--dramatically wrecked their professional and private lives even as it brought alive for the public a vanished prehistoric world.
The Boy Who Harnessed the Wind. Kamkwamba, W.
The incredible true story of William Kamkwamba who, in search of funds to continue his education and help his famine-stricken community, built a windmill out of scrap metal to bring light to his village.
Girl CEO: Priceless Advice from Trailblazing Women. Cohen, R., and Ellison, K.
Rebel girls, young entrepreneurs, and other trailblazing tweens and teens will find inspiring success stories and practical advice for launching their own illustrious careers - right now] Mini-biographies of leading women entrepreneurs - from Katrina Lake to Oprah, Tavi Gevinson to Sheryl Sandberg, and Ursula Burns to Diane von Furstenberg - offer windows into what it takes to succeed, with a particular focus on the challenges faced (and overcome) by girls and women. Each success story provides different lessons in life and leadership.Fascinating figures from the words of media, technology, fashion, food, and more share their secrets with tomorrows leaders.Includes Oprah Winfrey, Estee Lauder, Venus Williams, Reese Witherspoon, Anne Wojcicki, JK Rowling, Taylor Swift, Prerna Gupta and many more.
Survivors of the Holocaust: True Stories of Six Extraordinary Children. Shackleton, K.

Between 1933 and 1945, Adolf Hitler and the Nazi party were responsible for the persecution of millions of Jews across Europe. From suffering the horrors of Auschwitz, to hiding from Nazi soldiers in war-torn Paris, to sheltering from the Blitz in England, each true story is a powerful testament to the survivors' courage. These remarkable testimonials serve as a reminder never to allow such a tragedy to happen again.
S t r e t c h and Challenge
Buffalo Soldier, Landman, T.
Winner of the CILIP Carnegie Medal 2015. "What kind of a girl steals the clothes from a dead man's back and runs off to join the army? A desperate one. That's who." At the end of the American Civil War, Charley – a young African-American slave from the deep south – is ostensibly freed. But then her adopted mother is raped and lynched at the hands of a mob and Charley is left alone. In a terrifyingly lawless land, where the colour of a person's skin can bring violent death, Charley disguises herself as a man and joins the army. Soon she's being sent to the prairies to fight a whole new war against the "savage Indians". Trapped in a world of injustice and inequality, it's only when Charley is posted to Apache territory that she begins to learn what it is to be truly free.
Maggot Moon, Gardner, S.
Winner of the Carnegie Medal and a 2012 Costa Award winner. Narrated against the backdrop of a ruthless regime determined to beat its enemies in the race to the moon, MAGGOT MOON is the stunning new novel from award-winning author Sally Gardner.
When his best friend Hector is suddenly taken away, Standish Treadwell realises that it is up to him, his grandfather and a small band of rebels to confront and defeat the ever-present oppressive forces of the Motherland.
Utterly original and stunning, it is impossible not to be moved by MAGGOT MOON's powerful story and the unforgettable heroism of Standish.
Noughts and Crosses, Blackman, M.
Sephy is a Cross - and the daughter of one of the most powerful, ruthless men in the country.
In their hostile, violent world, noughts and Crosses simply don't mix. But when Sephy and Callum's childhood friendship grows into love, they're determined to find a way to be together.
And then the bomb explodes . . .
The long-awaited graphic novel adaptation of one of the most influential, critically acclaimed and original novels of all time, from multi-award-winning Malorie Blackman
The Lie Tree, Hardinge ,F.
Faith's father has been found dead under mysterious circumstances, and as she is searching through his belongings for clues she discovers a strange tree. The tree only grows healthy and bears fruit if you whisper a lie to it. The fruit of the tree, when eaten, will deliver a hidden truth to the person who consumes it. The bigger the lie, the more people who believe it, the bigger the truth that is uncovered
The girl realizes that she is good at lying and that the tree might hold the key to her father's murder, so she begins to spread untruths far and wide across her small island community. But as her tales spiral out of control, she discovers that where lies seduce, truths shatter
The Other Life, Gray, J.
I always get away with it when I try stuff like this. Partly it comes down to sort of assuming that I'm going to. I've got loads of confidence. And Loki got away with everything. Well, almost everything.
When troubled, quiet Ben begins at the ruthlessly competitive Cottesmore House, school to the richest, most privileged boys, he is befriended by Hobie: the wealthy class bully, product of monstrous indulgence and intense parental ambition.
Hobie is drawn to Ben because he can see the Otherlife: a violent, mythic place where gods and monsters roam. Ben has unnerving visions of Thor and Odin, and of the giant beasts that will destroy them, as well as Loki, god of mischief. Hobie is desperate to be a part of it.
Years later, Ben discovers someone very dear to him is dead. And he can't help wondering if Hobie – wild, restless, dangerous Hobie, had something to do with it…
Beguiling, shocking and richly imaginative, The Otherlife is about the darkest impulses within us all.
Sophie's World, Gaarder, J.
A phenomenal worldwide bestseller, SOPHIE'S WORLD sets out to draw teenagers into the world of Socrates, Descartes, Spinoza, Hegel and all the great philosophers. A brilliantly original and fascinating story with many twists and turns, it raises profound questions about the meaning of life and the origin of the universe.
The Kite Runner, Hosseini, K.
Afghanistan, 1975: Twelve-year-old Amir is desperate to win the local kite-fighting tournament and his loyal friend Hassan promises to help him. But neither of the boys can foresee what will happen to Hassan that afternoon, an event that is to shatter their lives. After the Russians invade and the family is forced to flee to America, Amir realises that one day he must return to Afghanistan under Taliban rule to find the one thing that his new world cannot grant him: redemption.
Roll of Thunder, Hear My Cry, Taylor, M.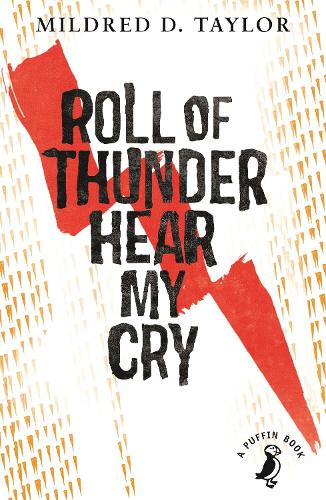 A pioneering Young Adult novel which unflinchingly depicts the devastating impact of racism in 1930s' Mississippi, Roll of Thunder, Hear My Cry is an electrifying, courageous work on many levels. An emotive yet piercing intelligent account of a young girl's coming-of-age amidst hatred and mistrust, Taylor's opus reverberates with sincerity and importance.
WRITING TIPS AND TRICKS RESOURCES:
Roald Dahl's Creative Writing with Charlie and the Chocolate Factory: How to Write Tremendous Characters. Dahl, R.
How to be a Young #Writer. Edge, C.
Write your own Mystery and Ghost Stories. Cullis, M., Oldham, M., Stowell, L., and Dowswell, P.
Writing Magic: Creative Stories